What is DrTen20?
DrTen20 is a new kind of Medical Spa that focuses on the most cutting-edge anti-aging techniques available today. Located in Orange County, DrTen20 delivers med spa & stem cell treatments for skin, hair and pain and many other new & traditional services that Dr. Adrian de la Torre has personally vetted and found to work. For more information about DrTen20 services or to set up your complimentary consultation, please check out the services pages: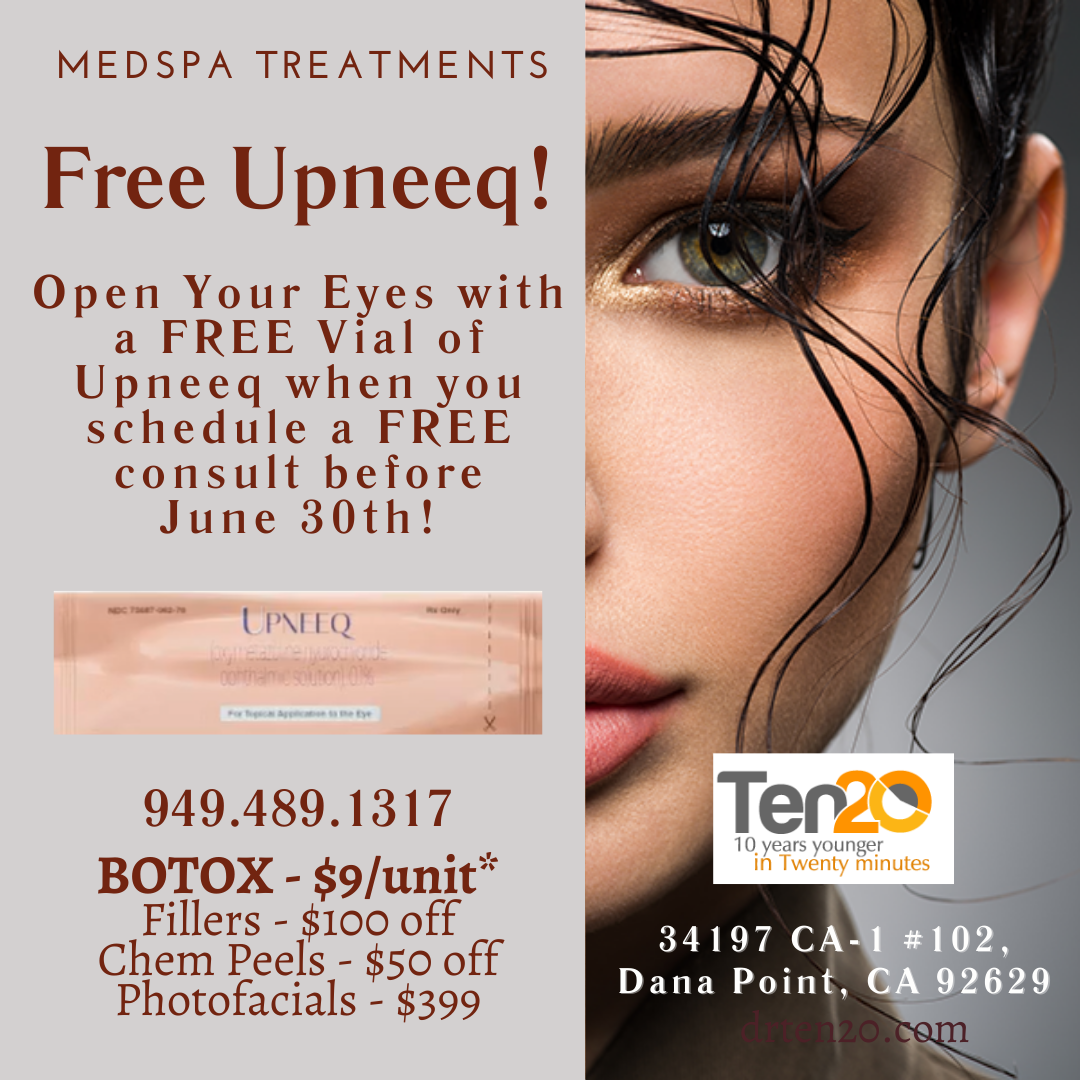 **$9/unit price applies to BOTH our new AND existing clients.  We love you both and don't want anyone to miss out on this special! However, promos cannot be combined with other offers. Terms and conditions apply such as a minimum purchase of one syringe. 
SUMMER SPECIAL EXTENDED!  Get a FREE Vial of UpNeeq the non-surgical way to open up your eyes when you make an appointment at DrTen20 before June 30th, 2023...
PLUS Get $9/Unit For BOTOX*!
Call us today at 949.489.1317 for a complimentary appointment (Value $175) and get a limited-time price of $9/unit on Botox*. 
If you need a refresher or you've never tried it before, now is the time to see how outstanding the results can be. If you want to smooth out facial wrinkles like frown marks or forehead wrinkles or crows feet. Dr. de la Torre uses real BOTOX for all his BOTOX patients.
But don't go to just any med spa! It's essential to go to a real doctor with experience with the intricacies of the face in order to get the best results.
Dr. Adrian de la Torre has 30+ years of experience treating thousands of faces, which means you'll get the best possible results.  It's also a matter of safety - don't put your face in the hands of anyone but an expert like Dr. de la Torre. Call us at: 949.489.1317.
More Summer 2023 Specials!
Get $100 off your Favorite Filler!

Or $50 off a Chemical Peel

Or $100 off any Stem Cell Treatment (for pain, hair growth, anti-aging, or any of a number of incredible uses for Stem Cells).

Get a box of Upneeq for $225!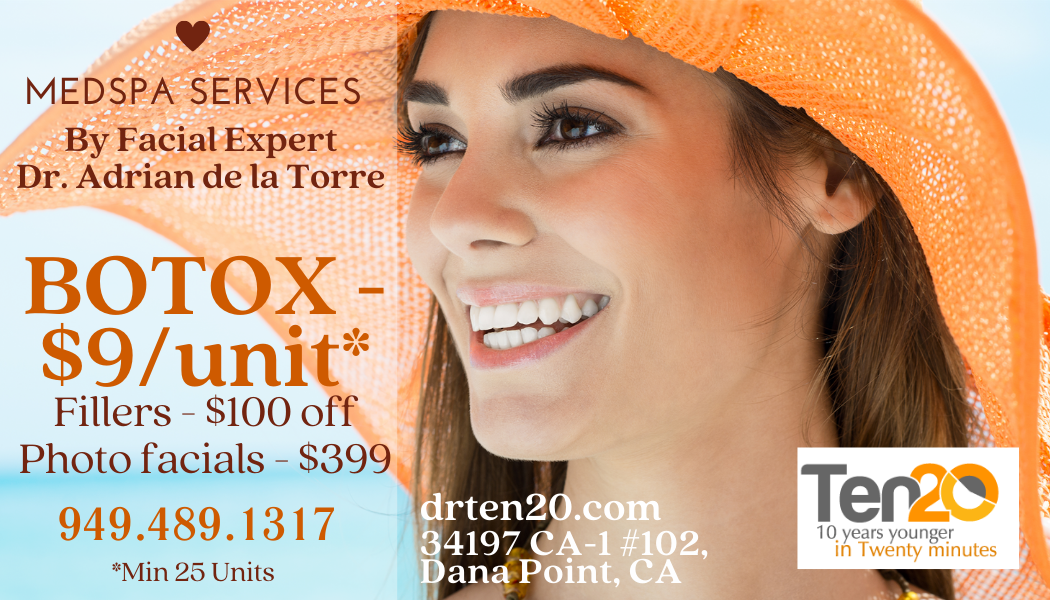 The DrTen20 Deluxe Packages
Take the DrTen20 Challenge!
Look Ten Years Younger in 20 Minutes with any of our age-busting services personally selected by Dr. Adrian de la Torre. Services include StemCells for your hair or skin, Botox, Chemical Peels, Radiesse, Juvederm, and many other services that push the boundaries of anti-aging technology. Dr. Adrian de la Torre decided to offer these treatments based on his 30 years of experience during which he has treated nearly 30,000 patients.  Check out our services here: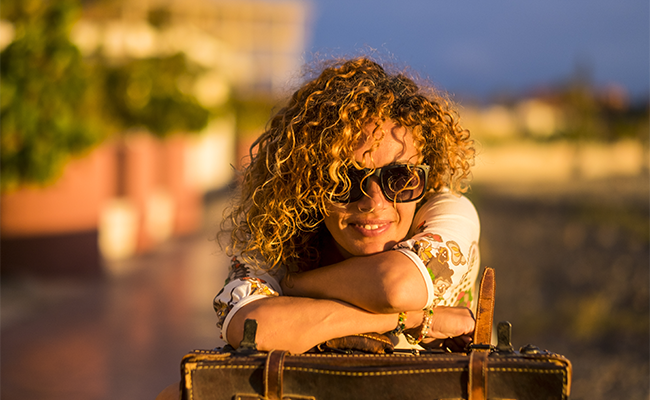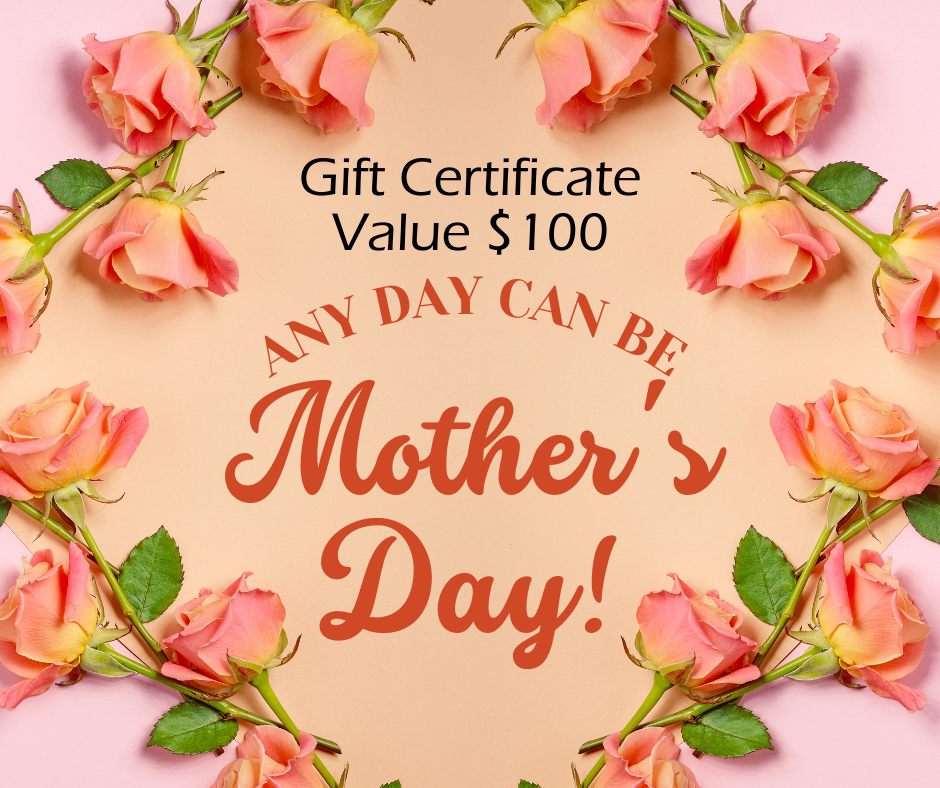 Any day can be Mother's Day!
Give her what she really wants!  A day at the MedSpa turning back her clock by 10 years in just 20 minutes!
Call us today at 949.489.1317 for a Gift Certificate for mom (Value $100, $250, $500 or any amount you'd like to spend!).
Even though it's way past mother's day you know that your mother or wife (or lover 😉 will appreciate a gift certificate to get any Med Spa service she really wants!  It's easy to buy – just give us a credit card over the phone and we will email you a Mother's Day Certificate or have one ready for her to pick up at the spa in any amount you choose!
Dr. Adrian de la Torre has 30+ years of experience which means she'll get handled with kid gloves and get the results she wants.  Call us at: 949.489.1317.
Experience: 30,000 Patients over 30 years!
Dr. Adrian de la Torre has seen over 30,000 patients over the past 30 years and his clients trust him enough to recommend him to their own families.  Dr. de la Torre has tried & tested a multitude of cosmetic services over the years and has not only determined which products work the best, but he's found which services work best when used together.
Today the doctor is offering his select set of services which erase or dramatically improve age spots, wrinkles, aging skin, sagging skin, stretch marks, large pores, acne and more. The doctor is well respected by his peers and has gained a reputation in Southern California for providing the finest, most effective and longest lasting services available today.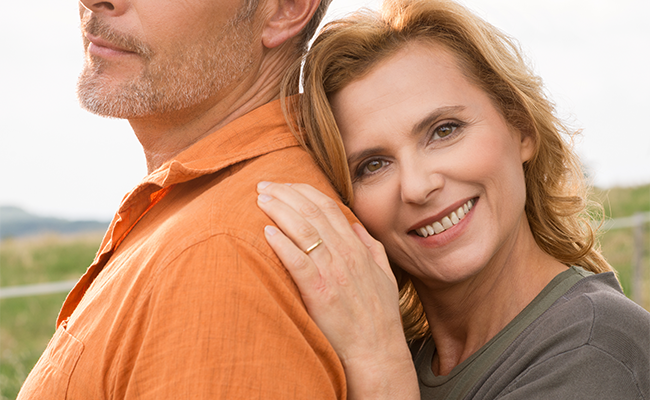 Results: Our focus is on what really works
The doctor knows that you're looking for results – and he's discovered a select group of products that are the best of the best. He has determined, after his 3o years in medical aesthetics, that these treatments work better than anything else and will provide you with the dramatic results you're looking for.  That's why he doesn't bother offering anything else – he knows these products will solve your issues and turn back the hands of time.
Give DrTen20 just Twenty Minutes and they'll make you look Ten Years Younger with this select combination of services.  If you don't see what you want to see when you look in the mirror, call us for an appointment.  You can retrieve your most beautiful, youthful look today by visiting DrTen20 Med Spa!
Testimonials: Patients that come back again and again.
Hundreds of satisfied clients are speaking up about the highly capable skills of Dr. Adrian de la Torre located in Dana Point, California. There are so many doctors out there providing medical aesthetics that shouldn't be.  Some doctors may be great gynecologists, but they unfortunately don't have the experience they need to know which products work best and how to safely use them.
Dr. de la Torre has 3 decades of experience providing the finest medical aesthetic services available and has treated tens of thousands of patients.  The best way to find a great doctor is to check their references.  You can see a small sampling of our satisfied clients here and also, we're more than happy to provide you with the phone numbers of several of our clients so you can speak with them personally – just email us here.