IV Treatments
Until now Medspa treatments have addressed beauty and health issues from the outside in. But treating yourself from the inside out instantly reduces the signs of aging, increases energy levels, supports your immune system and can even help you recover from a rough night on the town. At DrTen20 we'll nourish your cells with a custom formula of vitamins, minerals, electrolytes and hydration plus any recommended ingredients just right for you – all directly into your bloodstream for fast results.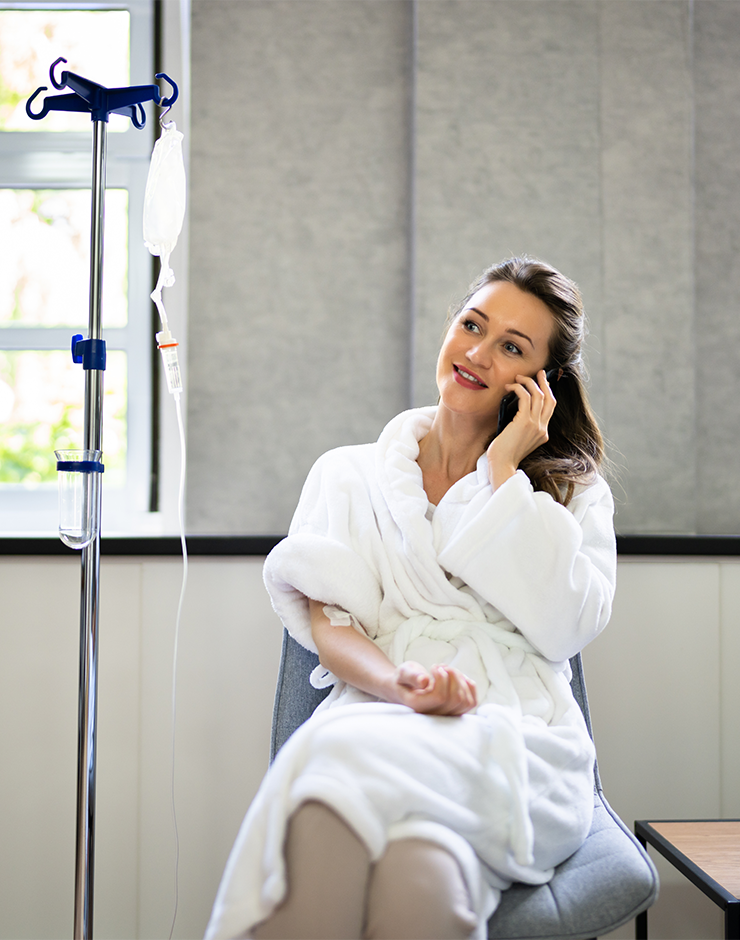 What is an IV Treatment and why should I get one?
The initials"IV" stand for intravenous, with "intra" meaning inside and "venous" relating to the veins. Thus, IV therapy is a method of administering fluids into the body via the blood vessels, and it's the fastest way to deliver essential nutrients to your body.
IV fluid drips involve a small tube called a catheter and a saline-based electrolyte solution that contains your selected vitamins and nutrients that are delivered directly into your bloodstream, bypassing your digestive tract. There's no wait time for the benefits of an IV treatment, and because of this, the customized nutrition boost is instantly available to heal and nurture your body.  
"Take care of your body. It's the only place you have to live in."
— Jim Rohn

Myers Cocktail
The Myers' Cocktail has been shown to be an effective treatment for asthma attacks, migraines, fatigue (including chronic fatigue syndrome), fibromyalgia, acute muscle spasm, chronic sinusitis, upper respiratory tract infections, allergic rhinitis (hay fever), cardiovascular disease, and other disorders.
Benefits...
John Myers, MD, a doctor from Baltimore, Maryland, pioneered the use of intravenous (IV) vitamins and minerals to address various medical problems. After his death in 1984, Dr. Alan Gaby, MD took over Dr. Meyers' practice and noticed the many benefits the patients received from getting periodic injections.
Dr. Gaby gathered & documented the evidence supporting the use of IV nutrient therapies for various medical conditions. Now known as the "Myers' cocktail", this specific combination of vitamins & minerals such as Vitamin C, calcium, magnesium, a complex of B vitamins, and additional Vitamin B6, B5 and B12  can be used to treat & support the treatment of a number of medical conditions.
In more recent years clinical results for the Myers Cocktail were presented at 20+ medical conferences to several thousand physicians and as a result the treatment is used by thousands of doctors around the world. Conditions that frequently responded included asthma attacks, acute migraines, fatigue (including chronic fatigue syndrome), fibromyalgia, acute muscle spasm, upper respiratory tract infections, chronic sinusitis, and seasonal allergic rhinitis. Even healthy people chose the Myers Cocktail due to its ability to enhance their overall well being for up to several months.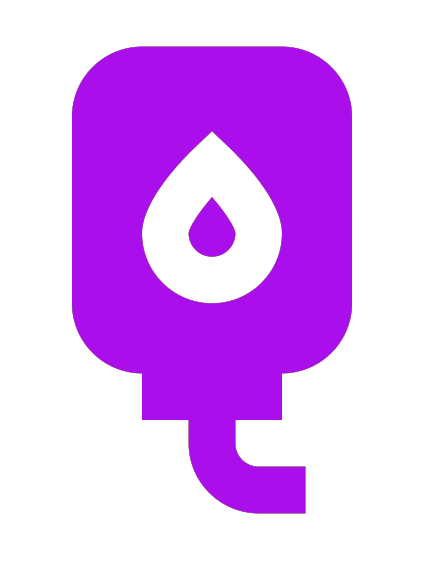 Immunity Booster
It has never been more important to have a healthy immune system than now. Poor diet, lack of vitamins & minerals and certain medications can all have a negative impact on your immune system and The Immunity booster IV treatment will help to reverse the damage and strengthen your immunity so that it can continue its fight to keep you healthy.
Benefits...
DrTen20's immunity booster treatments contain a potent concoction of IV fluids, vitamins, minerals and antioxidants to:
Fight germs (colds, viruses, flu, seasonal allergies, etc.)

Promote healing

Improve hydration

Strengthen your immune system

Reduce the length of illnesses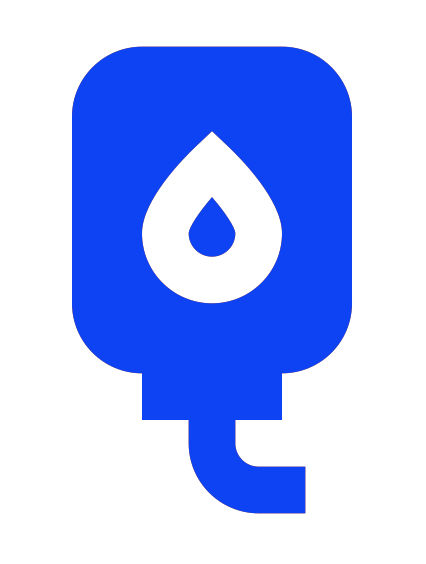 Energy Booster
Do you always feel tired? DrTen20's Energy Boost IV treatments could be just what you need!  This treatment consists of a potent cocktail of electrolytes, vitamins and minerals formulated to give you more energy, combat exhaustion and lessen the seemingly never ending symptoms of fatigue.
Benefits...
DrTen20's energy booster treatments will help to get you out of your funk and on your feet and moving. Each treatment:
Increases energy levels

Reduces toxins

Reduces post-workout fatigue

Improves blood flow

Boosts your immune system

Sharpens mental focus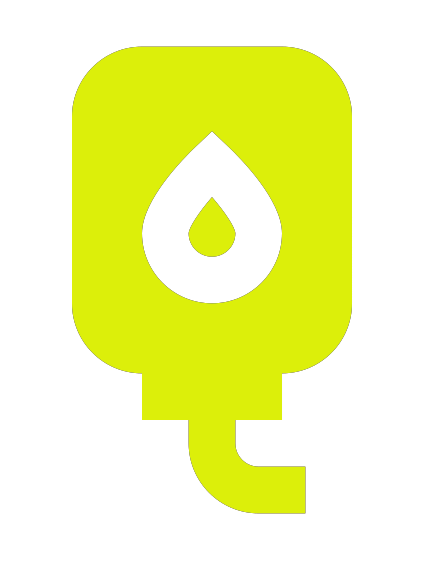 Beauty Booster
Get the ultimate beauty boost for your hair, skin, and nails! At DrTen20, we've created the ultimate beauty IV treatments that can hydrate your regenerative cells and detox the body with powerful antioxidants, vitamins and minerals plus other anti-aging ingredients that can make you look and feel younger.
Benefits...
DrTen20's Beauty Boost treatments contain a potent formulation of IV fluids, vitamins, minerals and antioxidants to:
Hydrate skin cells

Promote healthy collagen and elastin

Fight aging

Detoxify your body

Reduce skin pigmentations

Fight against skin wrinkles

Help eliminate dying skin cells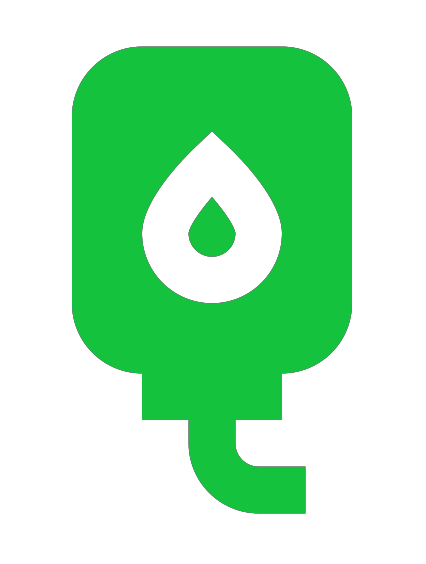 Hydration Booster
If the weather's been hot and you lead an active lifestyle or if you've been ill, dehydration can make you look and feel awful so staying hydrated should be at the top of your health priority list. DrTen20 IV Treatments provide the perfect solution for your body and can be customized with a number of hardworking supplements to meet your individual needs.
Benefits...
DrTen20's Hydration treatments contain a potent formulation of IV fluids, vitamins, minerals and antioxidants to:
Treat dehydration in under an 1 hour

Replace essential fluids

Get important electrolytes not found in regular water

Boost your energy levels

Make you feel better after an illness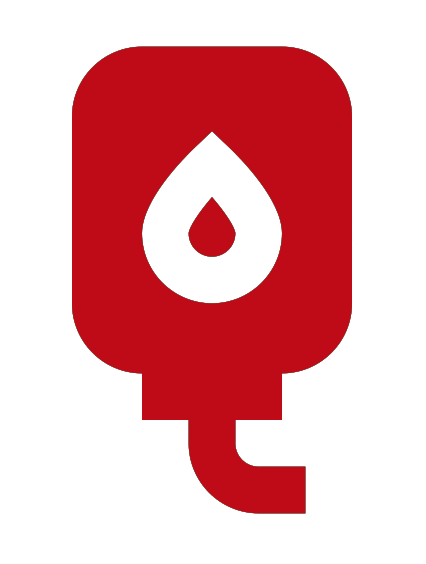 NAD+/Anti-aging
DrTen20's  custom formulated anti-aging drip renews your skin & body from the inside out delivering plumper skin, greater skin elasticity, whiter whites of eyes, an improved complexion and an overall healthy glow. So instead of buying incredibly expensive (and mostly ineffective) anti-aging creams, why not address your aging issues at the cellular level? This drip contains vitamins, minerals and antioxidants including NMN (the amazing & safe new anti-aging supplement that boosts your NAD+ levels), Vitamin C, Biotin, Lysine and Glutathione. that smooth, plump, lightening and clarifies your skin with results you can see within days.
Benefits...
Who should use an NAD+ IV Infusion from DrTen20?
While NAD+ is good for a number of Chronic Illnesses you don't have to wait until you're sick to reap the benefits of this amazing coenzyme. Anyone suffering from reduced energy levels that feels sluggish or greatly fatigued, as if their minds are continuously foggy can benefit from a NAD+ Infusion.
NAD+ is often recommended for athletes who want to enhance their performance and endurance and speed up their recovery times after intense exercise or an injury.
NAD+ s also excellent for people with:
Fibromyalgia

Anxiety/depression

Chronic fatigue

Memory/concentration issues

Mitochondrial dysfunction
IV supplementation with NAD+ may help delay the aging process and lower the risk of certain medical conditions in healthy individuals.  So what will you feel after a DrTen20 IV NAD+ infusion?  Check this out:
A reduction in fatigue/higher energy

Sharper memory

Pain/inflammation relief

A metabolism boost

Improved moods

Less anxiety/depression

Faster recovery from illness, injury and exercise

Better physical performance

Feeling of youthfulness
To find out more about the amazing benefits being uncovered about NAD+ check out this video from Dr. David Sinclair.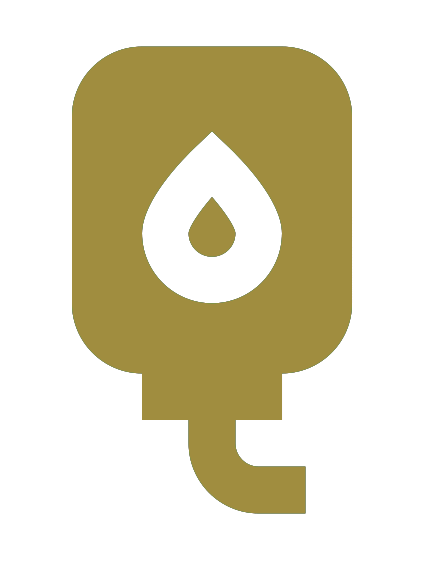 Stem Cells/Anti-aging
The GOLD standard in IV treatments is DrTen20's Stem Cell Interleukin  Infusions that is a custom formulated anti-aging IV that powerfully renews your skin & body from the inside in a way that nothing else can.
Stem cell Interleukins stimulate your body's processes  to promote regenerating & rejuvenating aging skin, restoring lost hair and repairing joint damage due to osteoarthritis  to name just a few.
Yes, IV therapy is extremely safe. All of the treatments we use include FDA approved vitamins, minerals and other nourishing ingredients that are extensively tested/vetted before we offer them to our clients. All DrTen20 IV drip treatments can be custom formulated for your unique issues and biological individuality and are administered by the doctor, PA or registered nurse. And of course before any clients receive an IV Treatment, they will receive a health history evaluation and a recommendation about which treatment would be best for them.
Side effects from an IV drip are generally non-existent but in rare instances you might experience some discomfort, bruising, itching, inflammation, or redness at or around the injection site.

"IV Treatments really help!"
I had COVID-19 and just felt like crap; I had tested negative after 3 weeks but still felt so weak and like I wasn't bouncing back. So I called Dr. de la Torre and he administered a custom formulated IV to help me recover and literally within hours I felt so much better. These IV Treatments really help! I recommend them.

" I noticed my skin going down-hill fast!"
I went through menopause (boo) and really noticed my skin going down-hill fast – the thickness, the tone & everything.  It was just awful and my wrinkles seemed to get deeper overnight. For that reason I opted for an Anti-aging/NAD+ IV treatment and all I can say is WOW!
Julie M.

I have suffered from unrelenting migraines for years but I still have to work (I still WANT to work). But the Migraines are incapacitating so it makes it so hard to just live a normal life. I consulted with Dr. de la Torre and he recommended a Myers Cocktail and I'm sold! This is something I can do for myself that's all natural and really REALLY helps quickly.  He mentioned it's good for other issues too so check them out.
Penny R.

"Gave me the energy boost I needed"
I'm 42 and have been an athlete all my life – but I've noticed in recent years it takes me longer to recover from my workouts and I'm not excelling like I did before. Dr. de la Torre suggested a Customized Hydration Boost treatment (he added some additional ingredients for my particular issues) and it gave me the energy boost I needed.  It was easy and painless and had fast results. I highly recommend them for you if you feel anything other than yourself.
Richard D.