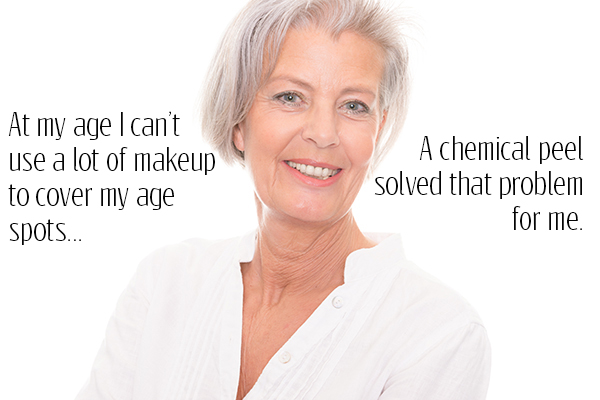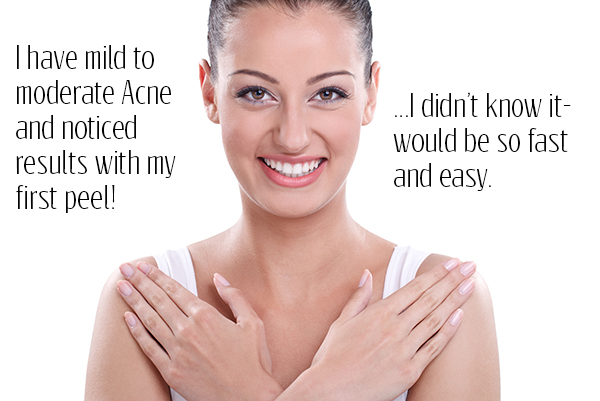 Chemical Peels at DrTen20
Chemical peels are used to treat skin at a variety of different skin depths with the goal of stimulating new skin growth and improving surface texture and appearance. Chemical peels can treat mild to moderate skin discoloration (age spots), moderate to deep wrinkles and scars while improving the skin's texture.  Skin Peels are one of the most popular med-spa treatments because they can dramatically improve skin radiance, texture, and luminosity with very little or no downtime.
In the hands of experienced professionals like the team at DrTen20, chemical peels are tailored to your specific needs. By adjusting the strength of the solution we use for the chemical peel, and adjusting how long it remains on the skin, our physicians can control the peel's aggressiveness and results.
At DrTen20 we use two categories of peels; the Doctor will advise you based on your unique needs and desires.
Light – A "light peel" is sometimes called a superficial peel which penetrates the skin's outer layer, and improves mild discoloration, smoothes rough skin, and provides a refreshed look.  We will use glycolic acid, lactic acid, salicylic acid and trichloroacetic acid (TCA) in our superficial peels. A light peel has minimum recovery time and can be done on your lunch break from work!
Medium – A "medium peel" will penetrate into the middle layer of the skin to remove damaged cells. Stronger solutions of glycolic acid and TCA are used to make age spots, fine lines and wrinkles, and freckles appear less noticeable. A medium-depth peel requires 5 to 7 days recovery and strict sun protection. Medium peels are also used to help tighten sun-damaged skin and to remove some actinic keratosis.
Dr. Adrian de la Torre is a Top Chemical Peel Provider in Orange County, a "5-star" rated physician with over 30 years of experience and thousands of satisfied patients.
Limited Time Special Offer:
Get $50 off your First Chemical Peel at DrTen20!*
Here's what one of our "5-star" clients has to say:
Dr. Adrian de la Torre Is an artist! I think I've been going to Dr. D for about 15 years. He has a great eye for what will benefit you the most and then does it. Not only is the doctor a master at what he does, but he is also a caring person. His work is natural looking and flawless and you will not look like you just went and had "something done". You will look good and you will feel good. I think you will joy seeing Dr. D – I always do! Do something wonderful for yourself and enjoy.
Check out some of our Google Reviews here: