Botox & DySport
The Most Popular MedSpa Treatments in the County.
Botox Cosmetic
Give us twenty minutes, we'll give you ten years. Even people who are conscientious about skincare can't avoid wrinkles. Nourishing your skin with moisturizers and diligently applying sunscreen helps. But for smoother skin as we age, many of us turn to injectables like BOTOX® Cosmetic. Dana Point and Orange County residents, along with others living in and around the Southern California area, visit Dr. de la Torre to reduce facial and neck wrinkles without undergoing surgery.
What is BOTOX Cosmetic used for?
With targeted injections of small doses, BOTOX relaxes specific muscles that are responsible for forehead creases and wrinkles around the eyes. Injections help treat:
Vertical lines between the eyes and slightly above the bridge of the nose

Lines at the corners of the eyes caused by squinting, known as crow's feet

Horizontal forehead creases

Vertical lines along the neck
We also use BOTOX to enhance the improvements from dermal fillers. And BOTOX is the only aesthetic neurotoxin that's FDA-approved for use on severe forehead lines, lateral canthal lines (on the edge of the eyes), and glabellar lines (between the brows) in adults
When Will I See the Results?
You will probably begin noticing a difference after 3 days. However, it may be 7-10 days before the full effect is seen. There is virtually no bruising caused by the injections when performed by a physician experienced in cosmetic procedures like Dr. de la Torre. Results typically last 3 or 4 months, but with regularly scheduled injections, the benefits of BOTOX injections may be prolonged.  90% of all BOTOX patients reported being "Very Satisfied" or "Mostly Satisfied" with BOTOX® Cosmetic compared to 1% with placebo at day 60.
Call for a complimentary appointment today at 949.489.1317 
The Allergen BOTOX site reports:  "BOTOX® Cosmetic is the result of a unique and proprietary manufacturing process, where Allergan Aesthetics owns the entire development, production, and distribution system from start to finish. Our unique manufacturing process means you can't convert units from BOTOX® Cosmetic. There's no dose ratio between neurotoxin products. There's nothing else like BOTOX® Cosmetic (onabotulinumtoxinA); it's impossible to exactly replicate. This is because critical quality attributes define the complex fingerprint of a biologic such as BOTOX®. Just as no two fingerprints are the same, no two neurotoxins are the same."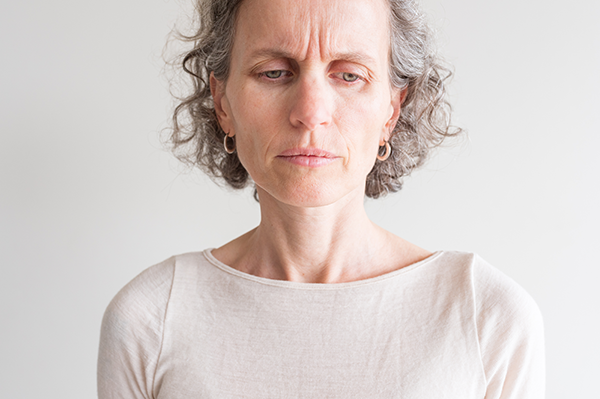 Do you look like you're tired or mad even when you're not?  Dysport® may be the answer to your problem. Dysport is a relatively new type of "botulinum toxin type A" injection used in the treatment of wrinkles.  It's made of the same active ingredient used in original Botox Cosmetic injections. Dysport is a natural-looking, fast-acting, long-lasting, prescription injection proven to help smooth moderate to severe frown lines between the eyebrows—without changing the look or movement of the rest of your face.
While Dysport is similar to Botox, there are a few things that make this injection stand apart from other botulinum toxin injections.
Dysport is used for the Globular lines (between the brow or sometimes called "Frown lines") compared to Botox which can be used for other facial problems.  Sometimes Dysport can be purchased at a slightly cheaper price however it's difficult if not impossible to compare the two neurotoxins.
There are many considerations to make when choosing the right wrinkle treatment and it takes an experienced doctor like Dr. Adrian de la Torre to determine which is right for your face.
Call for a complimentary appointment today at 949.489.1317 
Both Botox and Dysport work by relaxing muscles beneath the skin, creating a smoother appearance in the skin.
Botox is usually used to treat frown lines or glabellar lines (the wrinkles between your eyebrows), along with horizontal forehead lines and crow's feet (wrinkles at the corners of your eyes).
Dysport, on the other hand, is used mostly for the treatment of glabellar lines. However, the doctor may decide to use Dysport to treat other locations on the face and body as permitted by the FDA.  
Call 949-489-1317 for a complimentary consultation with Dr. Adrian de la Torre with 30+ years of extensive experience and knowledge of the human face and all its intricacies.  Don't sell yourself short by getting your BOTOX treatments from anyone other than the best.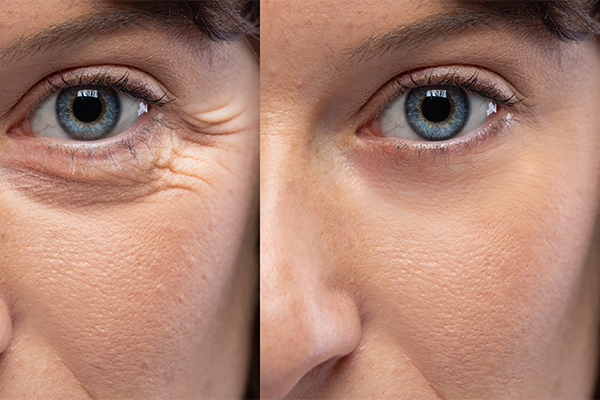 Dysport users see results within 2-3 days and 98% of all Dysport users say it provides a very natural look and 97% say they'd get it again.  The lines between the eyebrows that are smoothed with Dysport may last for up to 5 months.  
Depending on what you are hoping to achieve, discuss your options with the doctor who will help you to decide which treatment will work best for your specific needs.