What should I expect at my first appointment?
Please arrive 5-10 minutes before your scheduled appointment.
What happens if I need to cancel my appointment?
Due to the individualized nature of the services that we offer, please let us know at least 24 hours in advance of your scheduled appointment. We reserve the right to charge a consultation fee for appointments not cancelled within this time frame.
What type of payment do you accept?
We accept VISA, MasterCard, American Express, personal checks and cash.
Do you accept insurance?
We do not accept any forms of insurance.
Are there any health conditions that would prohibit me from getting a service?
A medical health history is required with each new client and service.  Please advise your provider if you are pregnant, have injuries or recent surgeries or chronic medical conditions.  If you are using Retin-A, Accutane or other medications, please inform your provider so that appropriate products and treatments are selected for you.
What can I expect from Botox?
Botox works by paralyzing the muscles where it is applied.  Botox does not work immediately. It takes about 3 days to begin to take effect. Once it begins to work, the effect maximizes at about 7 days.
The aesthetic effects of Botox last for about 14 weeks.  Once the effects of Botox wear off, you face will appear as it did before. Botox does not cause your skin to sag.  Botox generally works the best on the upper part of your face- "from your cheekbones up"
Botox should not be used in Women who are pregnant, trying to become pregnant, breast-feeding or in certain Neurologic conditions. Your provider will consult with you regarding these issues.
About one out of 50 people may experience a mild headache that will last about 24 hours after Botox injection. It can be easily managed with Tylenol. About one in 300 people develop achiness after Botox injection. This too lasts about 24 hours and is managed with Tylenol.
What about Fillers?
We use several types of fillers and volumizing agents at DrTen20.
The volumizing agents are Radiesse and Sculptra. These agents work by stimulating your body to create collagen in the areas where they are injected.  The volumizing effect lasts between 9 months and 3 years.  We also use Juvederm and Restylane at DrTen20.  These agents are true fillers.
We also use Juvederm and Restylane at DrTen20.  These agents are true fillers.  This means that once injected, the material's duration of effect depends on the action of your own body to remove it.  This class of fillers lasts between 4 and 11 months.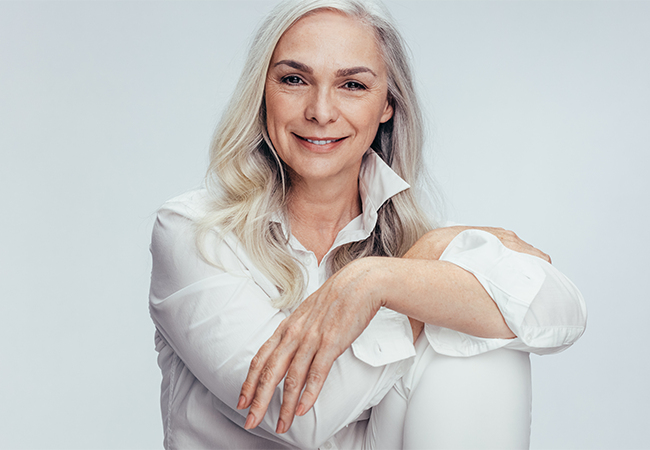 What are best moisturizers, soaps, cosmeceuticals?
Petrolatum, an ingredient in many lotions, creams and ointments, is an excellent moisturizer. Other commercially available products are specifically designed to attract and retain water in your skin.
What is a good sunblock?
Use a sunblock with a broad-spectrum protection from both ultraviolet A (UVA) and ultraviolet (UVB) rays. It should be rated SPF 35 or higher. Re-apply every two hours and after exposure to water through swimming or sweating.
How do I protect myself from the sun?
1. Generously apply sunscreen to all exposed skin, including lips.
2. Wear protective clothing such as long sleeves, a wide-brimmed hat, and sunglasses if possible.
3. Seek shade. The sun's rays are strongest between the hours of 10 a.m and 4 p.m.
4. Use extra caution near water, snow and sand because they reflect the damaging rays of the sun, increasing risk of sunburn.
5. Protect children from sun exposure.
6. Get vitamin D through vitamin supplements. Don't seek the sun.
7. Avoid tanning beds.
What can I use to treat wrinkles and age spots?
There are some promising treatments for aging skin. Retinoic acid, a cream that has been used successfully in treating acne, has been shown to improve the surface texture of the skin. Alpha hydroxy acids have shown promise in treating the effects of sun damage. Dr. de la Torre would be happy to consult with you regarding this extraordinarily common concern.
What can I expect to experience after a Chemical Peel?
ALL Chemical Peels share the following properties: First, a product is used to remove the oils from the surface of your skin. Second, a combination of products is applied that will dehydrate and prepare the dead outer layer of skin to be removed. Third, a derivative of Retinoic Acid is used to stimulate new cell growth. As the new, healthy cells work their way to the surface, you peel.
Basic Post Treatment Do's and Don'ts:
Do not wash your face for at least 6 hours. Once you do, rinse your face in the shower.
Do not scrub your face or use any products.  You will not peel immediately. The peeling might take up to 72 hours to begin. The peeling should last for 3-4 days, sometimes longer (the more that your peel, the better the result)
Do not apply any skin care products to the treated areas until at least 24 hours after you begin to peel.
Do not pick at the peeling skin. Once the peeling begins, it will look like you are healing from a sunburn.
You can resume your normal skincare routine one week after the peeling stops.
Always use a sunscreen or sunblock, at least SPF 35 or higher. Consult with Dr. de la Torre for options.